Clár Community Projects
Enterprise Centre
Ballindine Road, Claremorris, County Mayo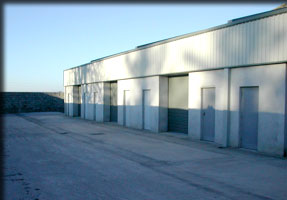 The Clár Community Projects Enterprise Centre is located in the town of Claremorris and has been a long term aim of Clár IRD
CCP enterprise centre provides a safe incubation environment for start-up businesses.
There are 5 Units on site for Start-Up Businesses which was funded by Enterprise Ireland; Mayo County Council Enterprise & Employment Fund; Mayo County Council Grants for the conservation of a protected building; St. Colman's Credit Union, Claremorris and The Irelands Funds.
The Old Bacon Factory is an ideal site for the location of the Enterprise Centre as it was developed as a business park and has a history as an industrial area within the town.